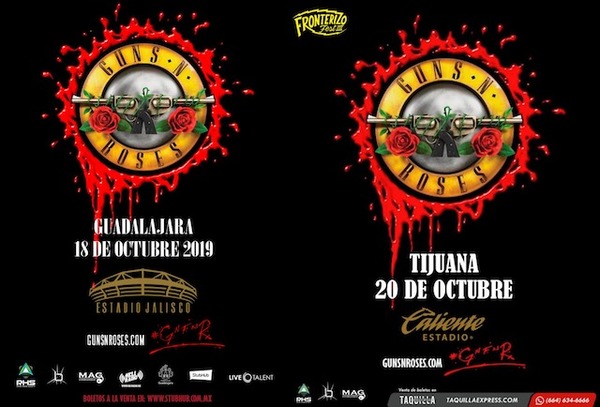 May 31, 2019
The band will play Estadio Jalisco in Guadalajara on 18 October.
Get on the Nightrain for first shot at tickets beginning 13 June. Public Onsale will be 14 June.
Also, Gn'R will be headlining this year's Fronterizo Fest at Estadio Caliente in Tijuana on 20 October.
Tickets for the Fronterizo Fest are On Sale NOW!
Come join us in Mexico this October!